Some Quick Recipes For Breakfast:-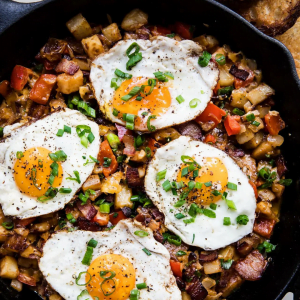 In morning we all are in a hurry. So we want some quick recipes for breakfast which will make in less time and less effort. So let us start our quick recipes. Which is also healthy for us.
Moonglet: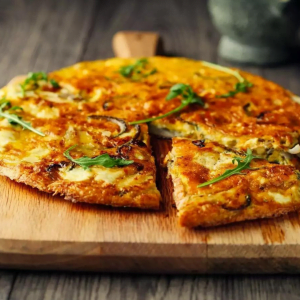 Ingredients:
Moong dal (4 to 5 hours soaked)
Salt
Turmeric
Onion (Chopped)
Tomato (Chopped)
Capsicum (Chopped)
Carrot (Chopped)
Coriander leaves
Green chilli
Eno salt
Hing
Mustard oil
Recipe:
For this recipe use 4 to 5 hours soaked moong dal and blend the soaked dal and make a paste of it. Then take a bowl add the paste and salt, turmeric and then stir it. Now add onion, tomato, capsicum, carrot, coriander leaves, green chillis and mix all of these and add eno salt just before cooking and add hing and mix all of them. Then heat mustard oil in a pan coat the pan with oil properly now add the moong dal better in the pan and gently press the moonglet. Now cover it for 2 minutes and simmer it until the base is cooked and make holes with the help of fork just because it cooked properly. After 2 minutes your moonglet is ready to eat.
Poha: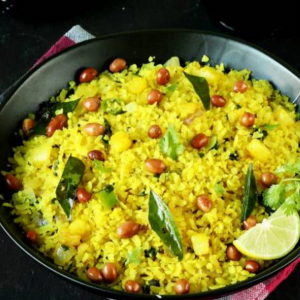 Ingredients:
Poha
Mustard oil
Cumin
Rai
Green chilli
Curry leaves
Onion (Chopped)
Tomato (Chopped)
Chickpea (Boiled)
Salt
Turmeric
Coriander leaves
Lemon juice
Recipe:
Firstly take poha and wash it properly. Heat mustard oil in a wok add cumin, rai, green chilli, curry leaves and cook them. Then add onion and cook it until it turns golden brown and now add tomato and cook them. Now add boiled chickpea, salt, turmeric, and poha in it and add coriander leaves and lemon juice then mix all of these and the poha is ready to eat.
Sprouts appe: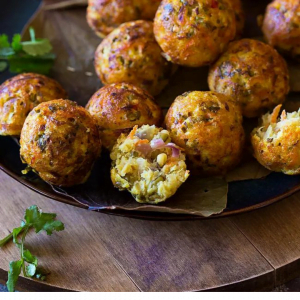 Ingredients:
Urad dal (soaked)
Moong dal
Garlic
Green chilli
Salt
Hing
Coriander leaves
Mustard oil
Recipe:
Before we start the recipe soak 1/2 of urad dal in lukewarm water for 30 minutes. Then take moong dal sprouts and blend them. But not blend them finely. Then blend soaked urad dal, garlic and green chilli and make a proper paste of them. Now mix urad dal paste in sprouts paste and add salt, hing, coriander leaves and mix them. Then grease appe pan with oil then fill all the molds with mixture and cover it and cook for 2 to 3 minutes then after 2 to 3 minutes turn them so they also cook  from another side then cook them and now serve them hot.
Paneer peas paratha: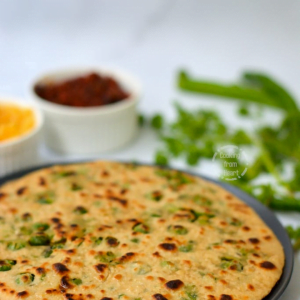 Ingredients:
Wheat flour (For dough)
Mustard oil
Coriander powder
Ginger
Peas
Salt
Red chilli powder
Paneer
Green chilli
Recipe:
Firstly make a dough with whole wheat flour and cover it then leave it for some minutes. Now heat oil in a pan and add coriander powder, ginger, peas, salt, red chilli powder and roast it and cover it for 1 minute. When the peas are cooked mash them a little bit and then add paneer, green chilli and mix all of them and the stuffing is ready. Now we take the dough and roll it thick and putt the stuffing on it then pack it. Then again roll it with free hands and bake it on the tawa from both sides then serve it with ghee, butter or curd.
Conclusion:
All the above mentioned breakfast recipes are very good for your health. They all are protein rich recipes. Which are easy to make and very quick recipes. You can consume them as your weight loss diet. With proteins they are also rich in many minerals and vitamins like fibre. They tastes very good without any harm to your health. So in a healthy meal you can include these recipes.